Wacom Cintiq 16 HD
Wacom Cintiq 16 HD
₱49,600.00
₱49,600.00
The Cintiq 16 flaunts a 15.6-inch display in 72 percent NTSC color giving illustrators a professional range of the color spectrum. Also, the screen offers Full HD (1920×1080) so designers can view their craft on a clear and impressive display. (*With FREE SmudgeGuard!)
Compare
Compare
Description
Make it on Wacom Cintiq
Wacom Cintiq creative pen display is perfectly equipped to help you begin your journey as an illustrator. Vibrant color, HD clarity and ergonomic design together with the super-responsive Pro Pen 2, offer a truly natural experience and help take your creative ideas to the next level.
Make it directly on screen
Wacom Cintiq combines pen and display for a seamless experience that feels totally natural. Wacom Pro Pen 2 features 8,192 levels of pressure sensitivity and a low activation force, so it recognizes even the lightest pen strokes. It offers amazing precision and control, reacting to the tilt of your hand and accurately responding to each movement, immediately.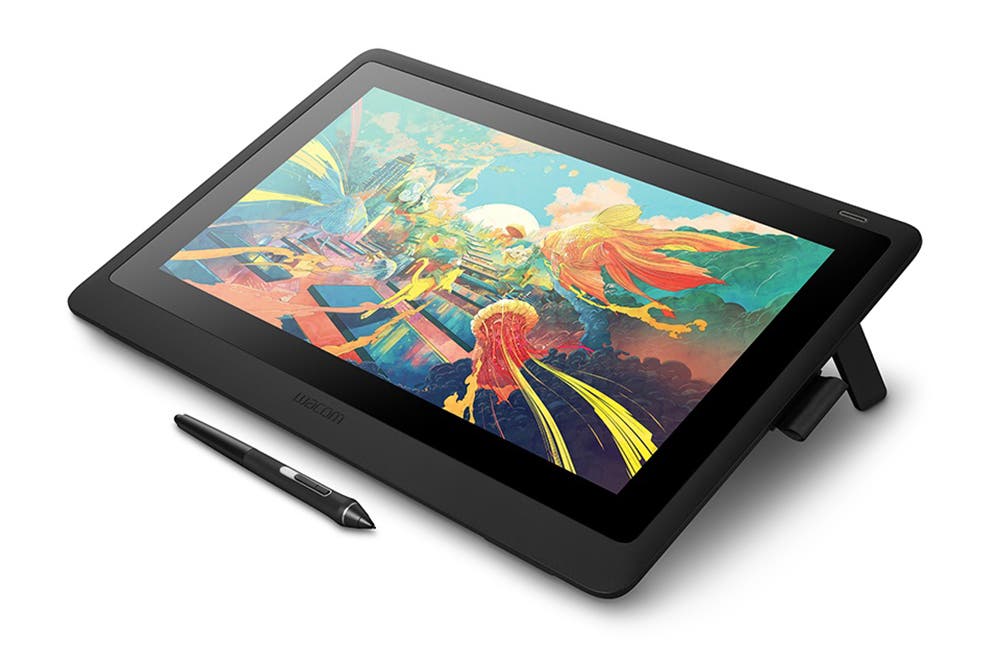 Key features:
15.6 inch display
Full HD (1920 x 1080)
72 percent NTSC color
Tilt response
8,192 pressure sensitivity levels
Electro Magnetic Resonance (EMR) technology
Hardened cover glass
Anti glare display
Compatible with Mac and PC
Compatible with hundreds of design applications
Pro Pen 2 included
A pristine display that's just like paper:
The Cintiq 16 flaunts a 15.6-inch display in 72 percent NTSC color giving illustrators a professional range of the color spectrum. Also, the screen offers Full HD (1920×1080) so designers can view their craft on a clear and impressive display. The Cintiq 16 comes with the Pro Pen 2, which never needs to be charged thanks to Wacom's Electro Magnetic Resonance (EMR) technology. The pen and display work together to create 8,192 pressure sensitivity levels and a tilt response ensuring an accurate pen response.
The new Cintiq is crafted with a hardened glass screen and anti-glare coating, and is designed to replicate the natural feel of paper. The "electronic paper" has a minimalist build and is meant to be easily transported while taking up limited office space. The display can even be propped at a 19-degree angle, if desired.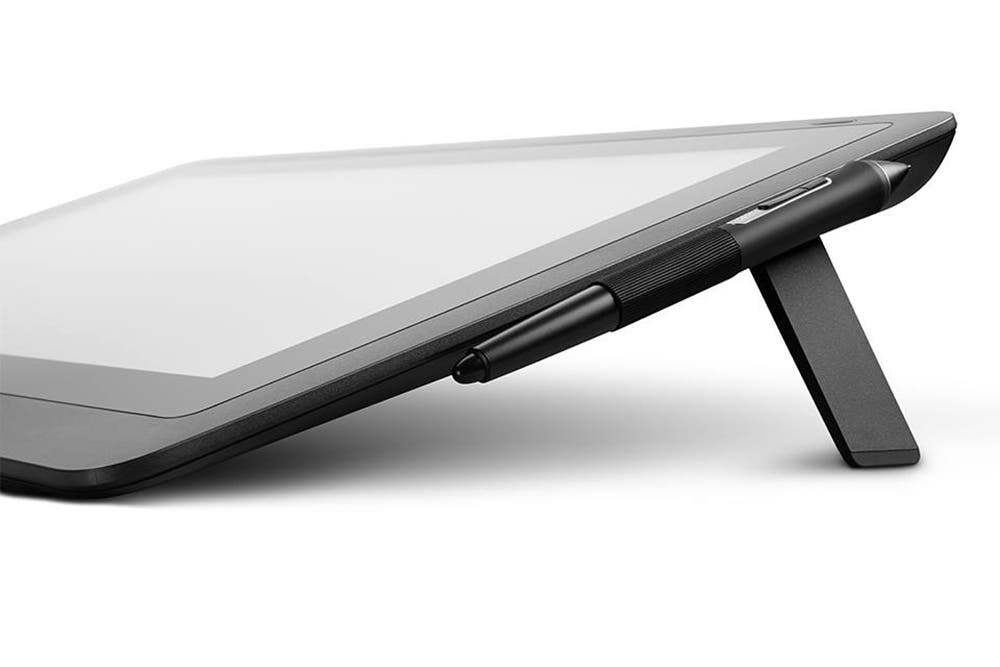 *Booking orders now with a P5,000 deposit to get priority delivery. Call for details.
---
Only logged in customers who have purchased this product may leave a review.